Christmas Events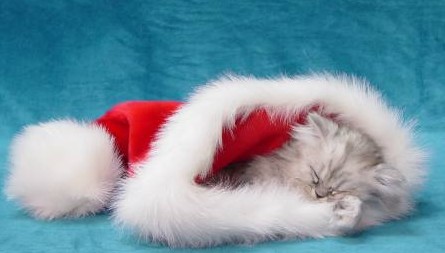 Christmas Craft Sale: Galeries d'Aylmer, 181 rue Principale, Aylmer sector of Gatineau
Friday, November 27, 2009 from 9:00 am to 5:00 pm
Saturday, November 28, 2009 from 9:00 am to 5:00 pm
Christmas Open House: Shelter location at 659 Auguste-Mondoux, Aylmer sector of Gatineau
Saturday, December 5, 2009 from 11:00 am to 4:00 pm
Saturday, December 12, 2009 from 11:00 am to 4:00 pm
Refreshments will be provided, and please feel free to bring along your pet for a visit – we would truly enjoy seeing you!
If you would like to bring food or toys for the shelter animals, these gifts would be most appreciated.
Photographs of Santa and your pet will be available from 11:30 am to 2:30 pm on both days for $10.00 each, courtesy of Harry Nowell Photography Inc.
During the month of December, all are welcome to hang an ornament on the SPCA Christmas tree in honour of your pet for a small donation to assist the animals of the shelter.